enjoy the benefits

OF HAVING US MANAGE YOUR IT Services
A proactive approach instead of a reactive approach; we focus on preventing issues before they happen
Rest easy knowing sensitive information and data is protected properly by professionals who stay on top of the latest security threats & incidents
We'll take the initiative while you focus on your own job
Save money by hiring an effective and efficient team that's familiar with issues your team is facing. By solving problems quickly we'll help your employees get more work done and be more productive
We partner with you (or co-manage alongside your internal IT personnel) to create a plan, put that plan into place, and provide continual support as your business grows and changes.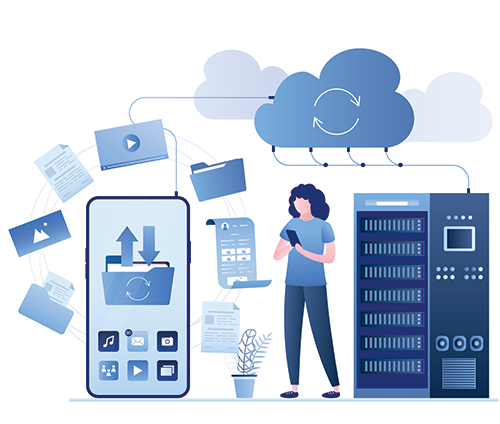 What do
Managed IT Services

look like?

There are a lot of options to choose from. Here is a sampling of our Managed IT services.
If you are looking for something in particular just let us know.
Getting Started
Is Easy!
With 3 simple steps, you'll have made the move to managed IT, with less stress and more productivity.
1. Connect
Are you looking to beef up your security? Would you like to enable employees to work remotely? Or maybe you need a better backup system? We connect with you through a call or in-person meeting to discuss your needs and to gain an understanding of what is and isn't currently working for you. Our process starts by listening carefully.
2. Create a Plan
Once we have a clear understanding of your needs, we'll tailor a plan just for you. By carefully laying out the process, we'll set your mind at ease and make sure you know what's going to happen every step of the way. We don't move ahead until you're happy with the plan.
3. Get Started
With a clear understanding of what you're looking for, and how we're going to get you there, it's just a matter of our team working through the steps. We keep you informed so there's no stress, and no need for concern. Just relax and know that we've got things covered!
Contact us today to start increasing efficiency and building confidence in your IT systems.
"Our business depends on computer and internet services each and every day, and we rely on Connect Computer Solutions to keep us running. They respond quickly to all of our needs, and ensure that we have the equipment we need to stay in business. They have risen to every occasion."