protect your most critical data
You've probably heard the stories...businesses are under attack. Criminals are breaking into networks and accounts, accessing privileged information, and extorting business owners for massive amounts of money. Faced with a can't win situation, some businesses are simply closing their doors.
Is your business at risk of
being compromised

?
Wanting to
sleep better

at night knowing your

business is safe

?
Looking to qualify for or increase your
cyber security coverage

?

We're here to help. We start by understanding your network and IT infrastructure, and then work with you to create a plan. Defending your business from cyber attacks is an ongoing process, so we'll provide measurable steps to ensure that your network is being protected and monitored going forward.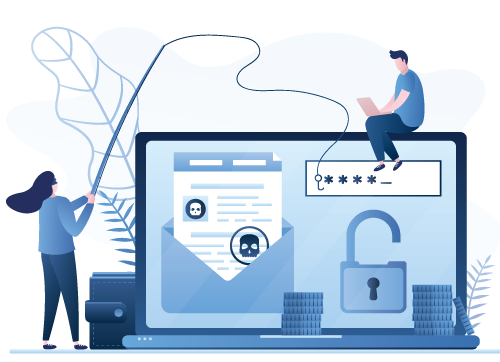 Increase Your
Cyber Security


& Protect Your Business
"Our company was growing quickly and we realized we needed help from someone with a better understanding of today's security landscape. Cam and his team at Connect Solutions were recommended to us and have been the solution we needed. They ensure our data and network is protected, that our team can work efficiently with the tools they've provided, and that help is only a phone call or email away."